Privately  hosted events
"We make a living by what we get, but we make a life by what we give." It's a quote often attributed to Winston Churchill. It's debatable who actually said it, but that doesn't make it any less true. However, when you spend the bulk of your time working, when do you have time to fit in giving? The good news is you don't have to choose. With Women In Distress Privately Hosted Events Program, you can do both at once.
Our Privately Hosted Events Program makes it easy for businesses, organizations, community groups and individuals to give back to the community.  It's most popular with busy organizations who want to give back because it doesn't require time outside of the office, activities are easy to plan, and it's a fun way to build team morale and do a FUNdraising event to help Women In Distress financially support programs and services such as our safe emergency shelter, 24-Hour Crisis Hotline, and counseling and therapeutic hours for survivors and their children, and more.
It's as easy as one, two, three!
Plan an event you would like to host. (See below for some ideas)
Fill out the application below and talk with Christine Goldman, our Privately Hosted Event Coordinator, for approval
Hold your event!
We are here to help you along the way, just reach out.
There are lots of fun ways you can help. Here are a few FUNdraising ideas to get your creative juices going:
Have a casual or jeans day where everyone in the office pays a couple of dollars to dress down on Fridays for a month or two. At the end of the month tally up the donations and make a donation to Women In Distress on behalf of your organization.
Have a carnival-themed office FUN day and sell tickets to play made-up games. Make it a friendly competition and see which department can come up with the most creative games. Give low or no cost prizes (prizes you create or make up) to the winning teams. Take pictures of the festivities. Tally up the donations and make a donation to Women In Distress on behalf of your organization.
Do you have people in your organization or office who always seem to know the latest trivia? Have a trivia contest and sell tickets for entry into the contest and then sell mulligans for do-overs. Be sure to share pictures with us of the festivities and then…tally up the donations and make a donation to Women In Distress on behalf of your business or organization.
If you're a retail establishment, you may designate a portion of your sales back to Women In Distress for a day, a week, or a month – or any period of time that you designate. You can put up signs to let your customers know how you are helping in the community.
Or, come up with our own creative idea to raise funds while having FUN and building team morale in your business, community group, or organization.
Before you officially kick off your event, be sure to notify us of what you plan to do. You can download our Privately Hosted Event Application and Guidelines.
If you need more information or want to talk about your idea, please contact:
Christine Goldman
Privately Hosted Events Coordinator
954-760-9800 x1245
cgoldman@womenindistress.org
---
Women In Distress is grateful to the many community partners, individuals and businesses who open their hearts and their doors to help support our mission to keep families safe. Through your fundraising efforts we continue to be able to provide services and support programs to survivors of domestic violence and their families. Please join us in participating in the following events and lend your support to help stop domestic violence abuse for everyone. Proceeds from these events benefit Women In Distress.
---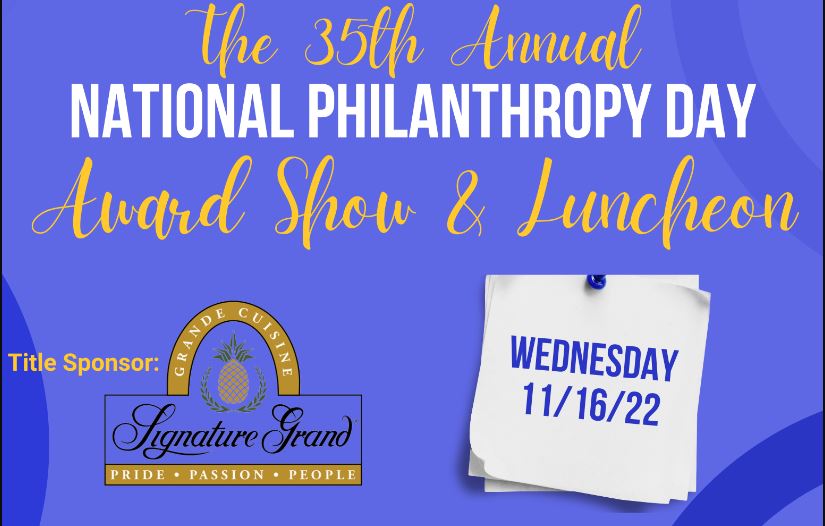 First Annual Gingerbread Wars, December 6th at 6pm, Tower Club, Fort Lauderdale.
It's the most wonderful time of the year. Join us as the greatest charities in the community battle to raise the most money and to win the house of the year award while enjoying Christmas music, a holiday-themed welcome cocktail and having Sassy Santa to entertain us. At registration, you will have the opportunity to choose Women In Distress as your charity of choice. to donate the proceeds of your ticket.
No matter if you're an amateur or a pro, we're celebrating the holidays for great causes. Admission includes holiday-themed welcome cocktail, appetizers, your gingerbread house and basic candy/decor for your house.
---
The Pronoia Holiday Pop Up Shop & Fundraiser/Toy drive on Saturday, December 10th will be all the vibes with Holiday drinks, vendors available, & with your donation your name will automatically be entered into our giveaway.
We are pleased to be accepting monetary donations as well as new unwrapped toys for Women In Distress.
Don't miss out!
Can't make it? You can still pass by the Pronoia shop to drop off your donations. 
Accepting one more vendor application now!
Vendor fee is $45 & we only have limited space available. Fee includes the following:
•  Guaranteed spot at the pop up shop • Ad in our e-newsletter • Spotlight on our social media platforms
Applications should be emailed to pronoia11.11@gmail.com with your name, company name, what product or services you offer, & your social media platforms. Once approved you will be asked to submit your fee.
---
---
past Privately Hosted Events
---
---
---
---
---
On Thursday, March 24, 2022, the Colony West Women's Golf Group held their 10th Annual Invitational Golf Tournament benefiting Women In Distress to help us in our mission is to stop domestic violence abuse for everyone through intervention, education, and advocacy.
Through the generosity of this third-party event, life-saving programs and services such as safe emergency shelter, a 24-Hour Crisis Hotline, counseling and therapeutic hours for survivors and their children, and more are provided free of charge. 
Jan Parke, Chairperson and Invitational Chair, and her Colony West team are amazing partners. We extend a heartfelt thank you to Jan and the Group for their continued support. Your generosity helps our families to build futures free of domestic violence, and full of hope and second chances.
---