Please consider making a gift today.
---
March 18, 2020
Dear Supporters and Community Partners,
These are challenging times for our community and country as together we are facing the COVID-19 (Coronavirus) health crisis along with extreme volatility and steep declines in the economy.
We know that stressors may contribute to an increase in domestic violence incidents. Women In Distress is here to help those survivors and their children as our agency has done for the past 45 years.
As a human service provider and the state's largest certified domestic violence center, our dedicated team members at Women In Distress of Broward County are on the front line.
We have put cleaning and preventive measures in place, and continue to monitor conditions among our staff and those affected by domestic violence.  Working closely with our Board of Directors and public and private funders, we continue to follow the rapidly growing crisis working with our participants, community partners, and government entities at the local, state and federal levels.
To balance the health of our staff, the adults and children we are serving and the responsibility to fulfill our role to keep our community safe, we are taking the following steps:
Limiting visitors, volunteers and outside groups coming to the Jim and Jan Moran Family Center campus of Women In Distress in Deerfield Beach.
Donations to the WID Thrift Store can be made only at the store located at 1372 N. State Road 7, Margate. Hours of operation are Wednesday through Saturday, 10 AM to 6 PM. The Thrift Store will be closed Sunday through Tuesday for the next several weeks.
Established schedules that allow operation of all our core services – 24-hour crisis line, emergency shelter, counseling and therapy for both adults and children both at a central agency site.
No new emergency shelter intakes (with the exception of high lethality cases) will be accepted at this time as of March 17 due to limited emergency shelter capacity
24-hour Crisis Line is fully staffed 24/7; that number is 954-761-1133 . The statewide crisis line is 1-800-500-1119.
Counseling and therapy sessions are available by telephone and telecommunication methods between 9 AM and 6 PM Monday through Friday.
Injunction-for-Protection petitions continue to be filed on behalf of survivors seeking restraining orders by calling 954-326-6302 and after 5 pm and on weekends by calling the Crisis Line at 954-761-1133
The agency's 14th Annual Starfish Luncheon, scheduled for May 7,  has been postponed. A new date will be announced soon.
For updates, check our website at www.womenindistress.org.
Your support is always appreciated and especially needed during these times as we struggle to keep these life-saving services available to those fleeing domestic abuse.
Please consider making a gift today.
With deep gratitude.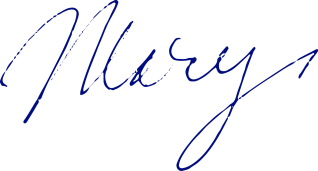 Mary Riedel
President and CEO
Women In Distress of Broward County, Inc.