Dear Friends,
As our community begins to take the first steps to opening, I hope you and your loved ones are enjoying time outside in our parks and remain safe and healthy. Like many of you, we continue to find our new rhythm here at Women In Distress during this pandemic and remain committed to providing safety, healing and hope to survivors of domestic violence.
I want to thank the many individuals and foundations that have stepped up with generous donations during this crisis. Their support helps us provide the services our families need now, and also ensures we're able to continue to provide these critical services as the need grows in the weeks and months ahead.
Like many organizations, we had to cancel our annual Starfish Luncheon, our largest fundraiser of the year. Many of our sponsors converted their support to donations, which our wonderful friends at The Thomas Family Foundation matched. We are grateful for their continuous commitment to our mission and look forward to gathering at next year's luncheon.
Our Thrift Store remains closed for the safety of our community and staff. This will make our last quarter difficult, even after things get back to "normal," but we are not giving up.  In the end, we are an essential service and for many, we have never been more essential to them.
Since connection is now more important than ever, I wanted to update you on how we're providing services during this time, as we find new ways each week to meet our survivors' changing needs brought on by the dual challenges of COVID-19 and job losses.
Emergency Shelter
Our survivors and their families have been sheltering-in-place (with limited exceptions for those who are working) since April 14 until further notice. We are working with the Department of Health to monitor their health – particularly those who are pregnant and a number of children. So far, we've not had any survivors test positive.
We had to lower our shelter capacity to comply with the County's recommended social distancing guidelines and ensure the safety of our participants.
We partnered with a local restaurant to provide meals twice a week in our shelter so the moms don't have to cook in our shared kitchens and can just focus on their families.
24/7 Crisis Hotline
We have redirected staff to help our 24/7 Crisis Hotline, which will become even more vital as unemployment rises and the COVID-19 crisis lingers. We have learned that as economic pressures and/or hurricanes or other disasters happen in the area, the instances of domestic violence spike.  We expect the need for domestic violence services to increase in the coming weeks and months.
Outreach Program
Our therapy team continues to offer individual and group therapy virtual sessions since mid-March.
Our Adult Services Team hosted its first support group for Russian-speaking survivors online, providing psychological and emotional support as well as legal and immigration information.
Education & Prevention
In addition to providing WID School on campus to help students keep up with their schoolwork, our Education & Prevention team will be facilitating two virtual teen dating violence and healthy relationships presentations this month for a peer counseling class at Coconut Creek High School and a youth group at Harmony Development Center.
May is a time to honor the special power of mothers, not only on Mother's Day but throughout the month. There's still time to honor your mom or other special woman in your life with a gift to our Mother's Day campaign.
Thank you for helping us prepare for what we know will be a tremendous need in our community in the coming weeks and months. I'd like to leave you with a smile, so please enjoy this heartfelt video made by our incredible staff (AKA WIDWarriors) showcasing their strength as they've come together to support our survivors and each other.
Please stay healthy and thanks for your support.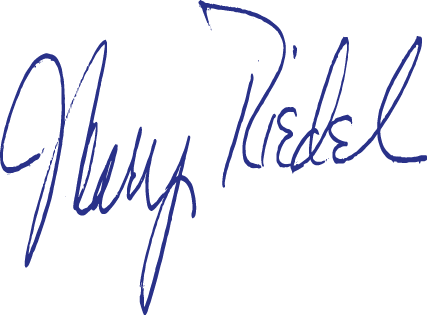 Mary Riedel
President and CEO
---
Dear Friends,
First and most important, I hope that  you, your family, friends and those close to you are managing to keep safe and healthy during these dual storms of the COVID-19 and steep downturn in the economy.
These are challenging times for all of us. Together, we will get through this and hopefully be stonger on the other side. 
We want to share with you how Women In Distress is continuing to assist survivors of domestic violence and their children and fulfill our mission of stopping abuse for everyone.
Those caught up in abusive situations are desperately seeking connection and a sense of control and safety. Many are trapped as they shelter in their homes and cannot even make a call to our Crisis Line safely.  Communicating with survivors in new ways comes with many benefits and also risks. Our therapists and counselors are using web-based platforms and telephone sessions to reach our participants as they are experiencing even more fear and anxiety.
Here are some updates on how we've weathered the storm, during these past couple of weeks of the COVID-19 crisis: 
Our Adult Therapy team has conducted its first web video based support group, and served 146 survivors, providing 337 hours of therapy services. 
Outreach services continue with new registrations and has served more than 107 participants, including helping some participants relocate for greater safety.
Emergency shelter is keeping survivors and their children safe, well fed, and up-to-date with their school work.  
Child and Family Therapists have served 98 children and their families through a web-based video platform. An interesting sidelight: children are excited to show off their rooms, toys and pets to therapists giving therapists new perspectives into the children's lives. Teens especially embrace technology and working with therapists through a virtual platform.
The Education & Prevention and Family Advocacy teams, have set up a Learning Lab space where children in shelter, grades K – 12, can do their schoolwork and access virtual learning. For five hours a day, Monday – Friday, we're providing WiFi and technology resources, individual help with assignments, and education and enrichment activities.
Injunction-for-Protection Legal team has been able to continue full operations remotely including legal consultations, filing petitions and obtaining much needed temporary injunctions by phone and participating in court hearings via video conferencing. A team member successfully litigated a sexual violence case via web video. The client was very thankful at the end of the trial and felt like her voice was finally heard.
Our Thrift Store is temporarily closed as of April 1 due to safety concerns.
Even in this new way of delivering services, lives are still being changed. One of our staff therapists shared this comment: "My participant finally accepted that she cannot change her abuser's actions. She is focused on her own future, journalizing, exercising in her house during quarantine, and learning to take care of herself more."
Now more than ever, we appreciate your continuing support. Like others on the front lines – first responders, healthcare professionals, law enforcement – our staff is showing great courage and resolve in continuing to help those in dangerous, abusive situations. We also know that the needs are going to grow as this health and economic crisis continues.
Please know that we are here and responding to the needs of survivors in some new and innovative ways. To lend your help and make a donation, you may go to our website now. 
Join with us to help those in danger. Stay safe and be well.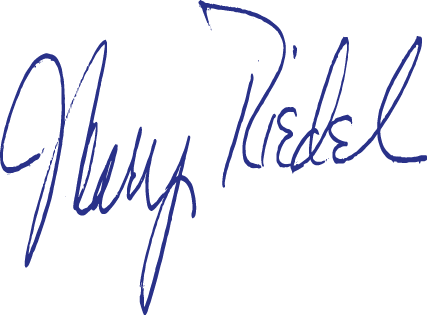 Mary Riedel
President and CEO
---
Dear Supporters and Community Partners,
These are challenging times for our community and country as together we are facing the COVID-19 (Coronavirus) health crisis along with extreme volatility and steep declines in the economy.
We know that stressors may contribute to an increase in domestic violence incidents. Women In Distress is here to help those survivors and their children as our agency has done for the past 45 years.
As a human service provider and the state's largest certified domestic violence center, our dedicated team members at Women In Distress of Broward County are on the front line.
We have put cleaning and preventive measures in place, and continue to monitor conditions among our staff and those affected by domestic violence.  Working closely with our Board of Directors and public and private funders, we continue to follow the rapidly growing crisis working with our participants, community partners, and government entities at the local, state and federal levels.
To balance the health of our staff, the adults and children we are serving and the responsibility to fulfill our role to keep our community safe, we are taking the following steps:
Limiting visitors, volunteers and outside groups coming to the Jim and Jan Moran Family Center campus of Women In Distress in Deerfield Beach.
Donations to the WID Thrift Store can be made only at the store located at 1372 N. State Road 7, Margate. Hours of operation are Wednesday through Saturday, 10 AM to 6 PM. The Thrift Store will be closed Sunday through Tuesday for the next several weeks.
Established schedules that allow operation of all our core services – 24-hour crisis line, emergency shelter, counseling and therapy for both adults and children both at a central agency site.
No new emergency shelter intakes (with the exception of high lethality cases) will be accepted at this time as of March 17 due to limited emergency shelter capacity
24-hour Crisis Line is fully staffed 24/7; that number is 954-761-1133 . The statewide crisis line is 1-800-500-1119.
Counseling and therapy sessions are available by telephone and telecommunication methods between 9 AM and 6 PM Monday through Friday.
Injunction-for-Protection petitions continue to be filed on behalf of survivors seeking restraining orders by calling 954-326-6302 and after 5 pm and on weekends by calling the Crisis Line at 954-761-1133
The agency's 14th Annual Starfish Luncheon, scheduled for May 7,  has been postponed. A new date will be announced soon.
For updates, check our website at www.womenindistress.org.
Your support is always appreciated and especially needed during these times as we struggle to keep these life-saving services available to those fleeing domestic abuse.
Please consider making a gift today.
With deep gratitude.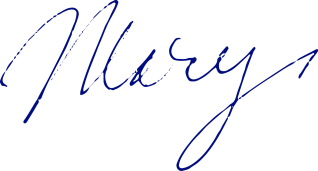 Mary Riedel
President and CEO
Women In Distress of Broward County, Inc.